Design Pickle's 2022 in review: The jar's most popular new features
Before 2022 is old news, let's take a look back at what we delivered for our clients last year. First and foremost, we'd like to extend our gratitude to the 1,850 new subscribers we welcomed this year. We're still on a mission to change lives with creativity, impacting millions of people worldwide, and we couldn't do it without our clients, creatives, and team.
We released a ton of valuable enhancements to make your creative processes smarter and more efficient so you can spend less time submitting new requests and providing feedback and more time on your other initiatives. In our quest to provide our customers with the best creative solution on the market, here are some of our favorite enhancements this year.
Faster Speed to Market
Deliver your graphics before your competitors and position your brand as a market leader in your industry.
Canva file delivery for graphic design and presentation design
Now you can iterate faster, test faster, and edit your creative faster by putting yourself in the driver's seat to:
make simple edits on your own to reduce revision rounds and speed up your turnaround times;
templatize commonly used assets for repeated use with minor tweaks you can make on-the-fly;
collaborate on finished designs in one place for a streamlined view that ensures alignment across your internal team stakeholders.
Available in Graphics Premium and Custom Teams plans. Paid Canva account is not required to take advantage of these new enhancements.
Simplified Request Process and Management
Save time in your creative process and boost your productivity.
Thumbnail Preview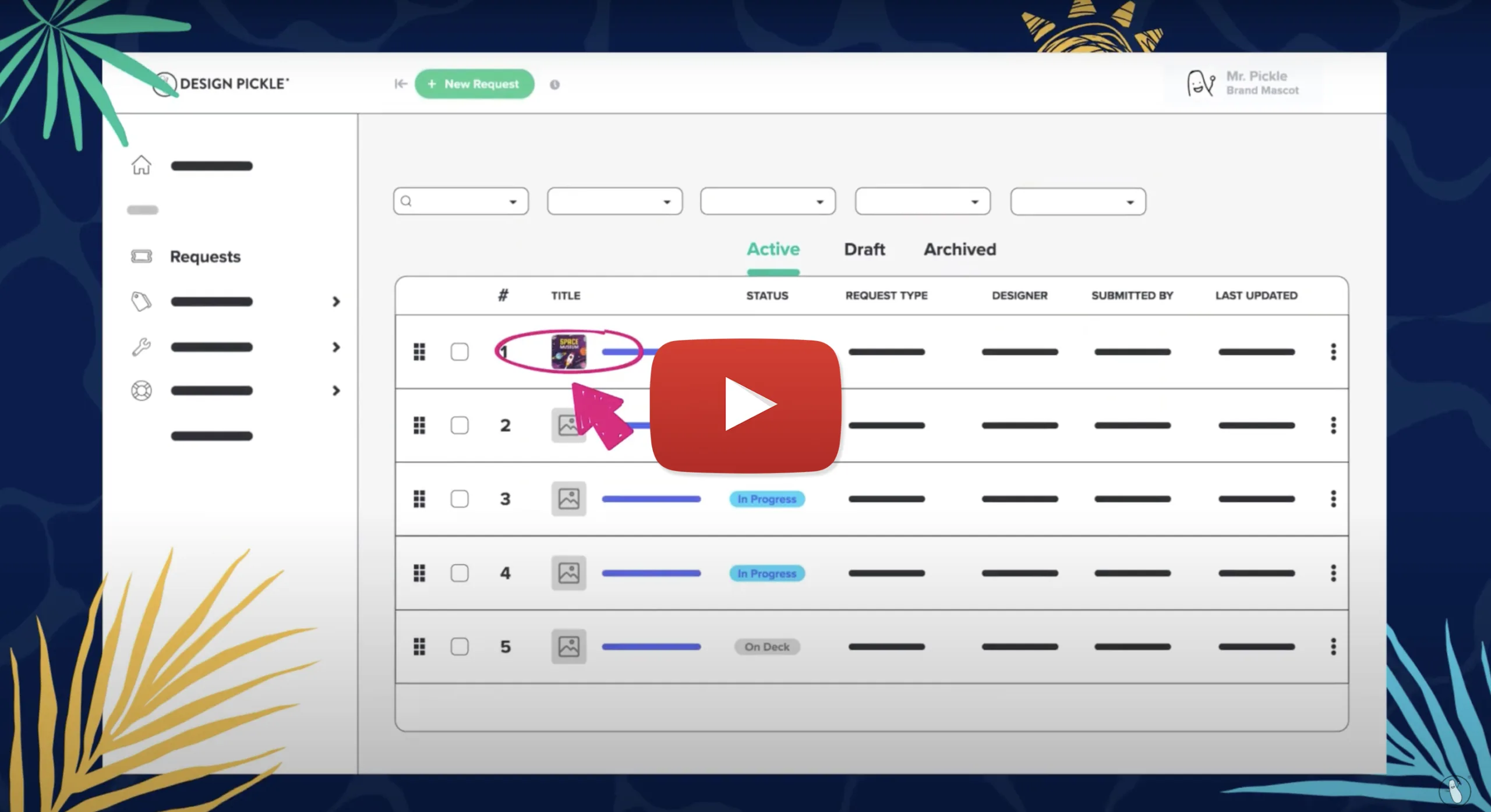 Remembering a request title to reference from a week ago can be a challenge for a busy team, not to mention needing to remember one from a month ago or longer. To move fast, you need clear visibility of your creative requests. Now, your requests show a visual preview which makes finding the right request easier so you can spend less time searching and more time being productive.
Rate your request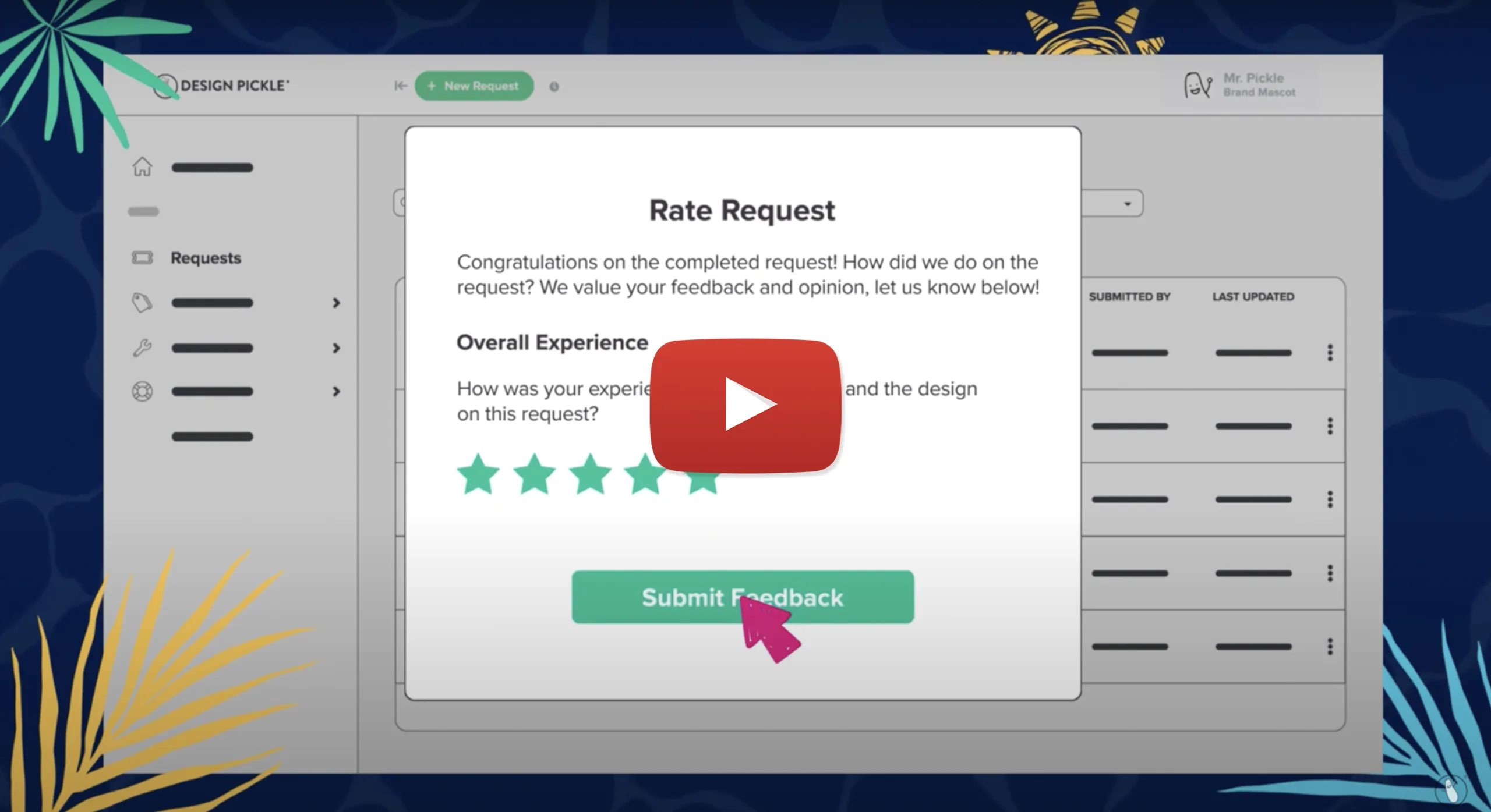 Design is subjective, but data is not. We've made enhancements to better serve your design needs by making it even easier to share your insights on completed requests directly from the queue. The more feedback you provide, the easier it is for us to ensure we are aligning our teams with your vision, and you can get to a 5-star version faster!
CSV file export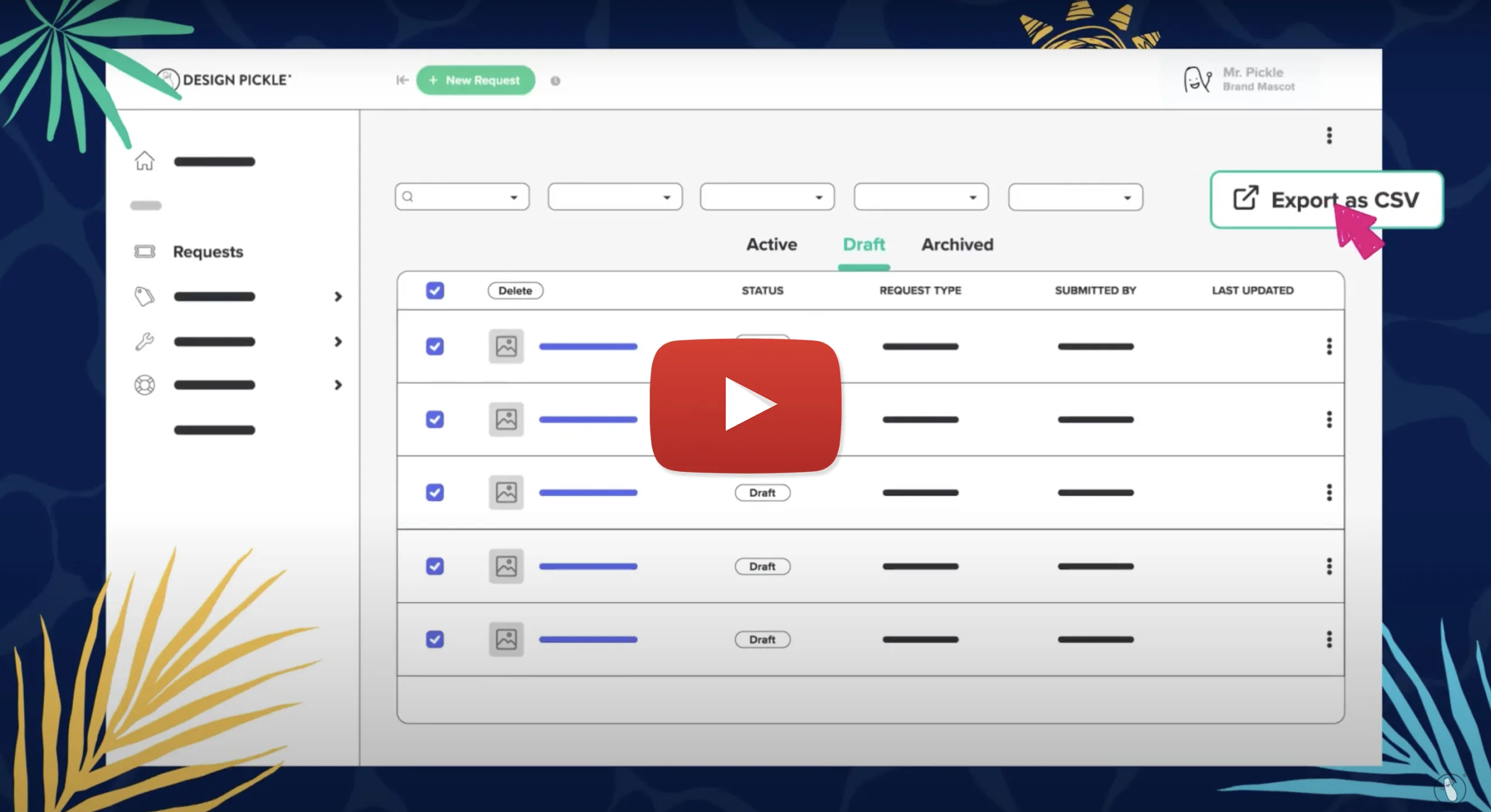 Auditing design requests for brand refreshes or campaign updates has never been easier. Now you can export your design queue to a CSV file. Whether you're managing your creative requests or creating a backup database that's accessible to your greater team, you'll find accessing your requests a breeze with a clean view and links that take you directly to the request to help streamline your time.
Modern Queue Tools for Better Design Quality
We said goodbye to extra clicks and extra time spent providing feedback on your designs so you can get to V-final even faster. We've also provided more clarity for multi-user teams to manage a shared design queue.
Feedback Tools for graphic designs, custom illustrations, PDFs, and motion graphics.
No need to stress about conveying ridiculously detailed specifics, explaining where in an animated video you want a change made or making long lists of edits on a multi-page PDF. We've bridged the communication gap by providing pixel-accurate feedback tools that:
minimize feedback loops and revision rounds by providing visual feedback directly on your creative assets;
increase productivity by annotating directly on creative asset files like: jpg, png, gif, mov, and multi-page PDFs;
get you to the final version faster by using modern interactive feedback tools that reduce misunderstandings for better quality creative output.
Design Request Workflow Updates
Never ask "Have you reviewed the latest creative design?" or "Have you approved this?" again. The latest enhancements in the jar give you better clarity on your designs, a simpler way to reuse designs and keep your queue tidy with:
laser-focused clarity on the true status of your design requests by marketing your own tasks complete and introducing a "For Review" status;
1-click duplication of past design requests for a streamlined way to reuse your best creative assets;
automated queue cleanup to auto-complete and auto-archive old requests so your team can focus on the right priorities.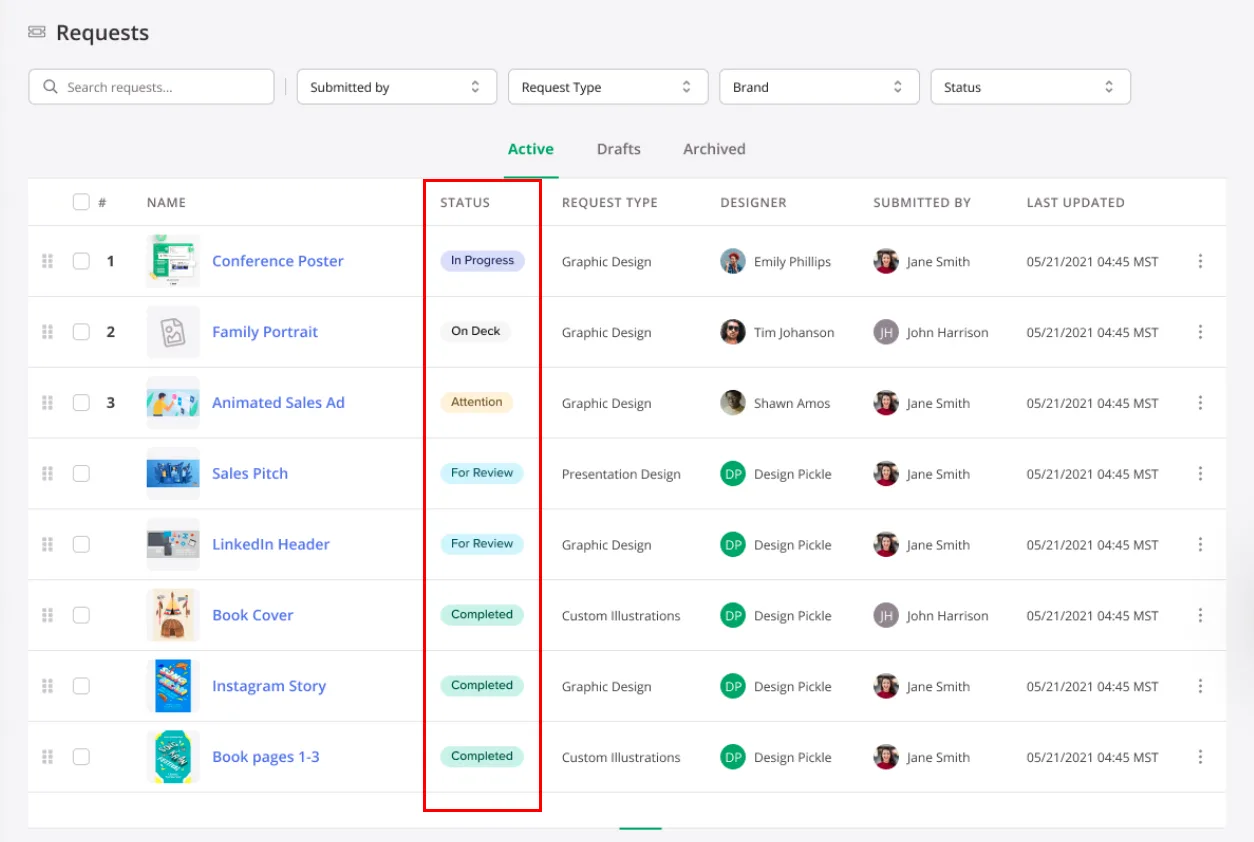 To learn more, click [here].
What we're saying is, we're committed to delivering what is ultimately a much less stressful creative review experience. If you haven't been using our feedback tools, you're about to get your mind blown with how much time and effort you'll save using them!
That's a wrap!
So much time saved, so many headaches avoided. What a year! Once again, thank you on behalf of Design Pickle for a terrific 2022. We can't wait to share what we have in store for 2023, and we are excited to see what you create this year!
Next steps
Already a Design Pickle user? We're thrilled to have you in our jar. Your success is important to us; connect with your Account Manager to get a walkthrough of these new features.
Not in the Pickle Jar yet? Check out our on-demand demo to learn more, or schedule a free consultation with our team to see if a creative subscription is right for you.